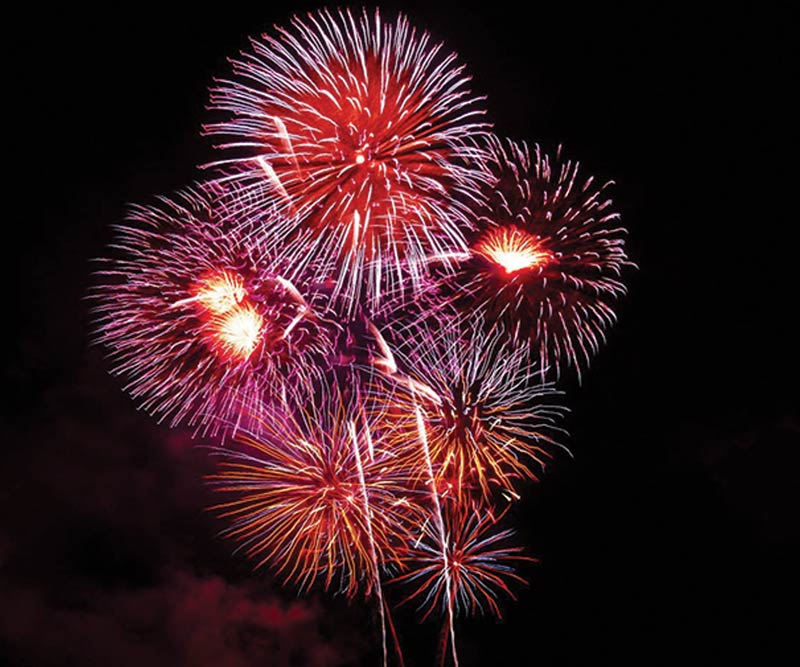 The 4th of July means backyard parties, concerts and fireworks. And, it's going to be a loud celebration. After all, fireworks are designed to make as much noise as possible!
Did you know that if you stand within just three feet of your neighbors fireworks, you are exposing yourself to 150 decibels of sound? That's equivalent to a jet engine!
Keep the following tips in mind when you celebrate:
Keep a safe distance from fireworks and loud speakers at any picnic or backyard party you attend. You'll still enjoy the fun with less damage to your ears.

Bring and wear ear plugs. Ear plugs are an inexpensive way to protect your hearing and a good idea to have on hand for the 4th of July! We like these by Etymotic. We have plenty on hand at our office so give us a quick call.

Protect your children's ears! Children and babies' ears are vulnerable to loud sounds. Hearing damage is cumulative and adds up over time. We recommend BANZ earmuffs for kids in cool colors and graphics. Kid love them! This will save them hearing loss down the line.

Use an app. If you're unsure how loud it is, keep track on a cell phone app. This will protect you from hearing loss in the future.

Cover your ears and move away. If for any reason you are near loud sounds and don't have earplugs, cover your ears and move away. It is better than doing nothing.
FYI:  Please see a hearing professional if you have these symptoms.  Exposure to noises such as loud fireworks can result in:
Tinnitus (ringing in ears)
Slight temporary hearing loss (less than 24 hours)
Permanent hearing loss
Eardrum perforation (rare)
Dr. Anita Carroll is a licensed Audiologist who enjoys assisting others with all types of custom ear products to keep your ears healthy and hearing well.  Book an appointment for recreational activities such as hunting, concerts, swimming or musicians.