OUR HEARING AID WELLNESS PROGRAM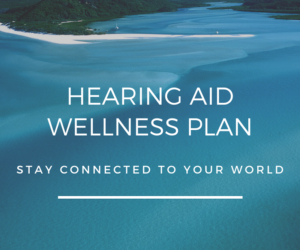 We know how important it is to hear well and keep your hearing aids running smoothly to prevent communication breakdowns!  You invested a lot of money in your hearing aids and want to keep that investment working for years to come.
Our HEARING AID WELLNESS Program: An excellent prevention program to maintain consistent hearing to your brain
Saves you money
Provides peace of mind: Hearing without communication worries.
For anyone with hearing aids:  In – Out of warranty / Purchased here or somewhere else.
The Hearing Aid Wellness Program is simple, easy, and stress-free.  It includes Audiology services, coaching and maintenance care which is missing from most insurance "benefits".  It is THE critical part of the hearing rehabilitation process to hear well again. Our Hearing Aid Wellness Program keeps you hearing your best without any worries.  You deserve this – check it out here . . .  Hearing Aid Wellness Plan details.
Hearing aids don't work like they once did? Purchased your hearing aids elsewhere?  Insurance doesn't cover hearing aid services? This program was designed for you!
Interested in chatting about your situation?  Contact us below: