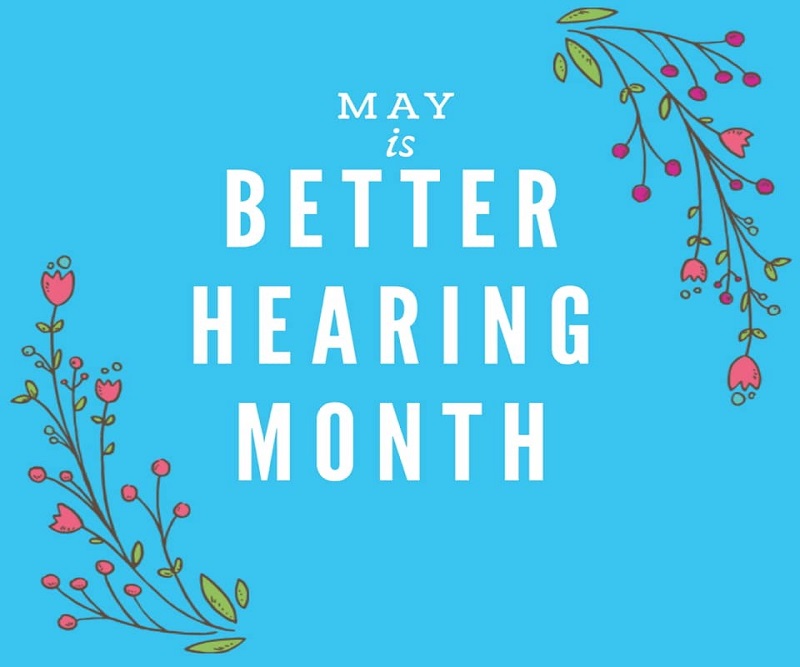 MAY IS BETTER HEARING MONTH!
Have you ever wondered who hears better – you or your spouse?
Are you curious about the effects of all those summer concerts?
Have you ever wanted to prove that your friends really do mumble?
Have you ever contemplated the significance of "plugging in" to your smart phones on your ears?
We have the answers and prevention is still the best medicine! What that means for you:
Hearing Solutions in the Triangle is offering FREE HEARING SCREENINGS to anyone who is interested during the month of May.  Just call and let us know you would like a FREE SCREENING and we will set up your quick appointment.  And then you will KNOW the answers!
Hearing wellness will have a ripple effect on your life and relationships! Make hearing a priority for 2019 and you will see improved relationships and less stress.
Dr. Anita Carroll is a licensed Audiologist and owner of Hearing Solutions in the Triangle, PLLC with over 25 years of experience. Need some hearing aid tips – she can be contacted here.  If you're looking to test hearing or improve listening skills visit our online scheduling here. 
Take a moment and download Dr. Anita's 30 Day Hearing Report that will give you quick, practical ways to improve your listening and hearing skills.