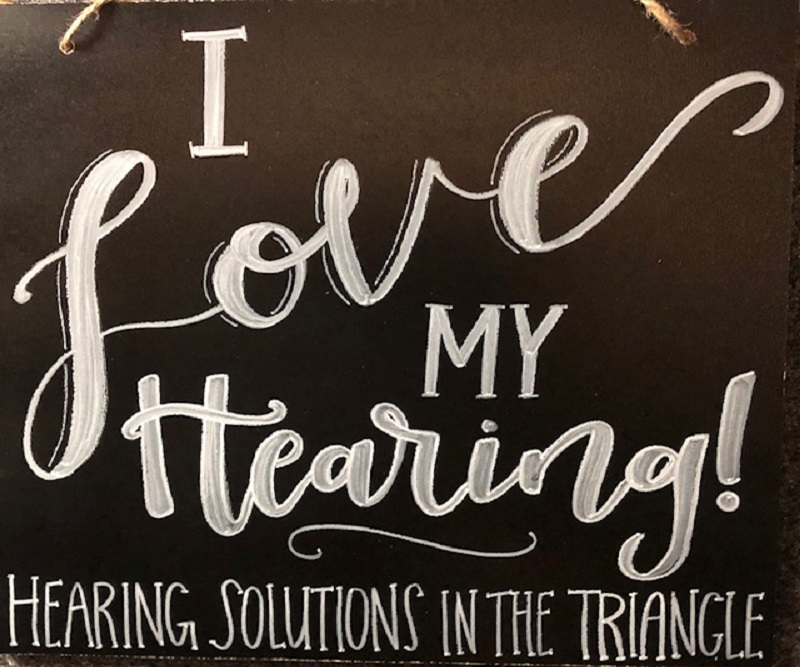 I LOVE MY HEARING!
We highlight Skip A. as he shares his journey to hearing wellness for our 'EARS OF HEARING SOLUTIONS' blog.
Skip was frustrated because he couldn't understand his granddaughters or keep up in social groups. He soon realized he was also missing out on the beautiful quality of music!  He was thrilled when he was able to connect his hearing aids to Bluetooth and listen to Eric Clapton! Read his words below:
The hearing aids are only part of the picture . . . the rest is your Audiologist!
I first visited Dr. Anita Carroll 4 years ago.  My hearing was tested thoroughly, including being sent for an ENT evaluation to be certain that there was nothing organically wrong with my ears.
I have seen Dr. Carroll annually, each time getting my hearing tested. About 3 weeks ago, I got hearing aids.  I have seen Dr. Carroll multiple times since then, to be certain I am using them in the best way and to understand the technology behind what they do for my hearing.  They have been slightly adjusted several times.
It's a NEW World now!  Music sounds so much fuller and better! I can hear my Granddaughter's high-pitched and breathy little voices perfectly!  The first week was full of these discoveries . . . listen to the birds! And the rain! And the blinker! And Music again!
I can see why people become lonely and less out-going when they cannot hear well.  When you can, it is once again a pleasure talking to family and friends.
I cannot recommend Dr. Anita Carroll strongly enough.  She doesn't just provide hearing aids, she takes care of you.
Thank you, Dr. Carroll
What has been your hearing journey?  Stay tuned and learn from our next highlight in our 'Ears of Hearing Solutions!
Make hearing a priority and you will enjoy better relationships with less stress.
Dr. Anita Carroll is a licensed Audiologist and owner of Hearing Solutions in the Triangle, PLLC with over 25 years of experience. Need some hearing tips – she can be contacted here.  If you're looking to test hearing or improve listening skills visit our online scheduling here. 
Take a moment and download Dr. Anita's Hearing Workout to start taking steps for stronger hearing connections and easier hearing.