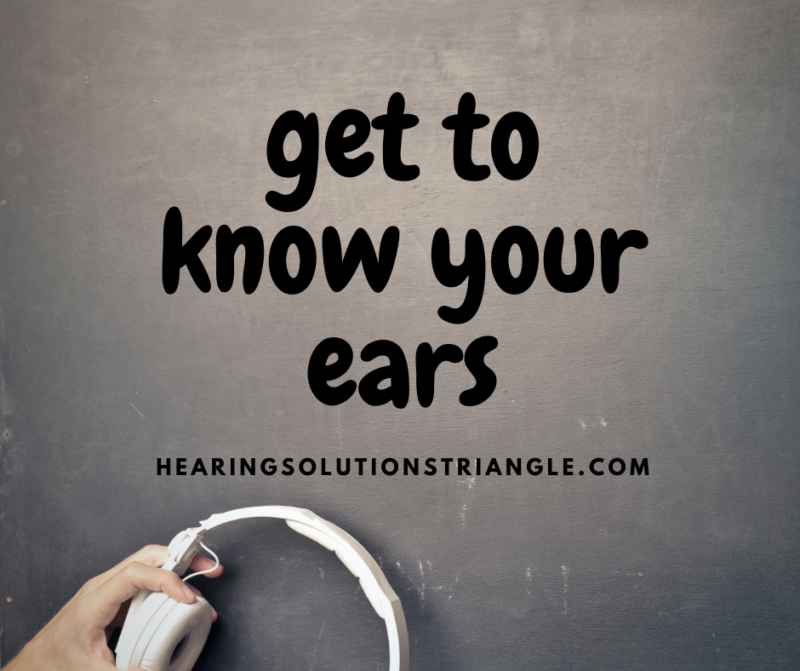 Get To Know Your Ears
September means back to school and learning new things.  Take this month and educate yourself in a different way – get to know your ears!  Learn about your ears and hearing: what makes them sharp and what harms them.   Learn how to keep them working strong for you.  Learn how NOT to lose your hearing!
Get educated.  Get to know your ears. Find out where you stand with your hearing.  Know your numbers just like you do with blood pressure, vision and cholesterol.  Knowledge is power.  The power to hear for a lifetime and not miss a beat!
Is hearing even on your radar?  What sound would you miss most if you couldn't hear it anymore?  Early detection is key to prevent decline and is a good foundation for brain health.  The health of your ears and hearing is key to ALL communication – and that's a priority especially with Covid-19.
It's easy to ignore hearing and take it for granted.  Until you lose it.  The first step is gathering information.  Speak with our Audiologist, Dr. Anita Carroll about your personal hearing numbers. She will educate you on prevention steps or  lifestyle changes that will keep you hearing well!
Schedule an appointment today to speak with Dr. Carroll about the facts you need to preserve your hearing  and brain health.
Dr. Anita Carroll is a licensed Audiologist and owner of Hearing Solutions in the Triangle, PLLC with over 25 years of experience. Need some hearing tips – she can be contacted here.  If you're looking to test hearing or improve listening skills visit our online scheduling here.