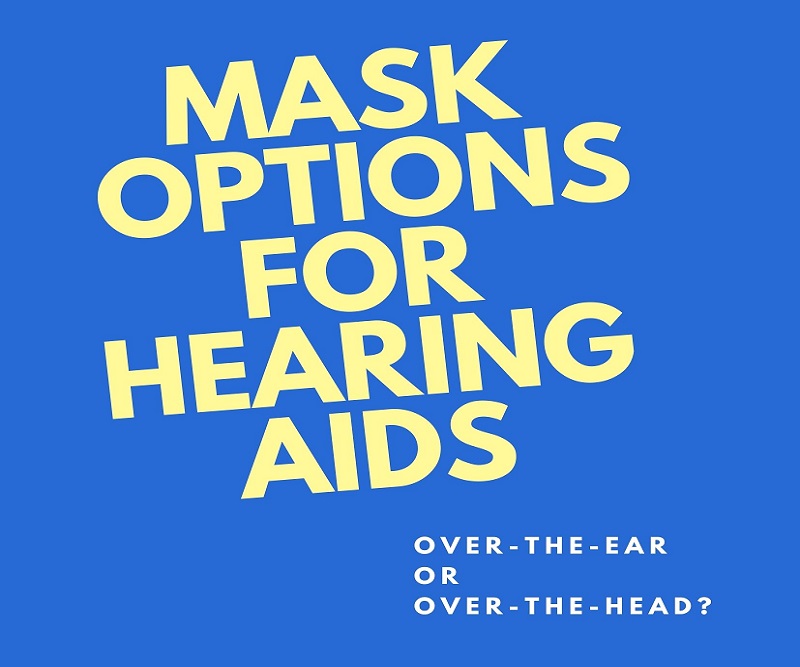 Mask Options For Hearing Aids
Mask options are important for concerns with losing hearing aids and glasses. Due to the limited "real-estate" available on our ears, there have been many compatibility issues with wearing "over-the-ear" masks with glasses and hearing aids.  There are simply too many things that the ear has to support!  See facemasks and hearing aids.
The over-the-ear style masks get tangled with your hearing aids and can fall off ears and go missing-in-action.
We recommend the over-the-head style masks to free up the ear space for hearing aids and glasses.
We have compiled a few links for masks that our patients have used – with ELASTIC THAT GOES OVER THE HEAD (instead of on the ears!).  This should alleviate and prevent much of the concern with hearing aids tangling up with masks on the ears!  I recommend changing to this "over-the-head" mask style to decrease lost devices! 
Mask links with elastic head loops:
Dr. Anita Carroll is a licensed Audiologist and owner of Hearing Solutions in the Triangle, PLLC with over 25 years of experience. Need some practical hearing tips – she can be contacted here.  If you're looking to test hearing or improve listening skills visit our online scheduling here.