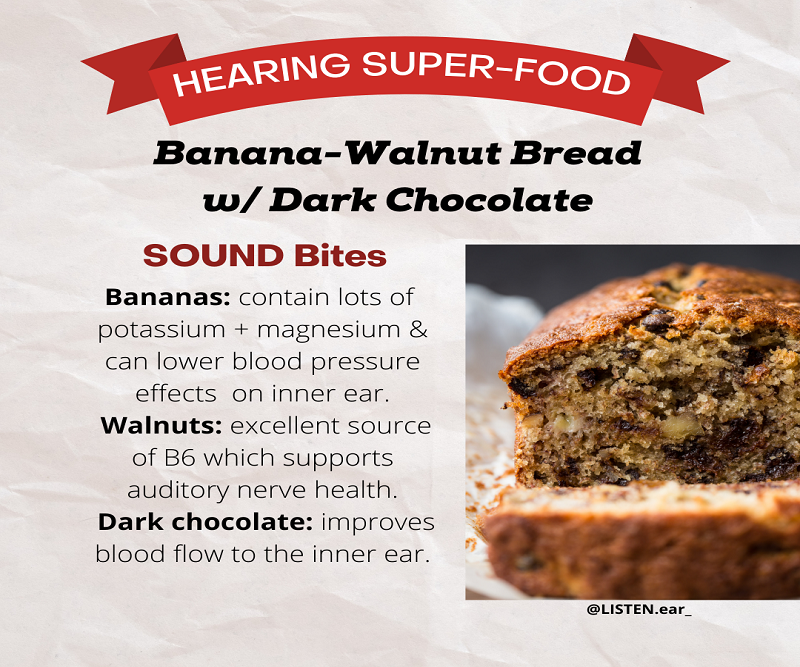 Hearing Super Foods
Hearing super foods can help us keep hearing strong. Foods can be one of the best ways to boost the ear-to-brain connection! This connection is crucial for clear hearing & focus.
Get to know the hearing super foods that can keep hearing strong – no matter how old or young!  And, if you already have a hearing problem it's important to maintain what you have . . .
This delicious hearing super food packs an ear-boosting punch for hearing and focus! Bananas and walnuts provide great benefits for both hearing & your brain.  (recipe below)
Knowledge is power! Find some hearing super foods that you love and eat at least 1 daily.  Eat well to hear strong – pass it on . .
We are trained to keep your hearing healthy! Follow our plan and you'll be on the road to hearing strong for 2022 and beyond!