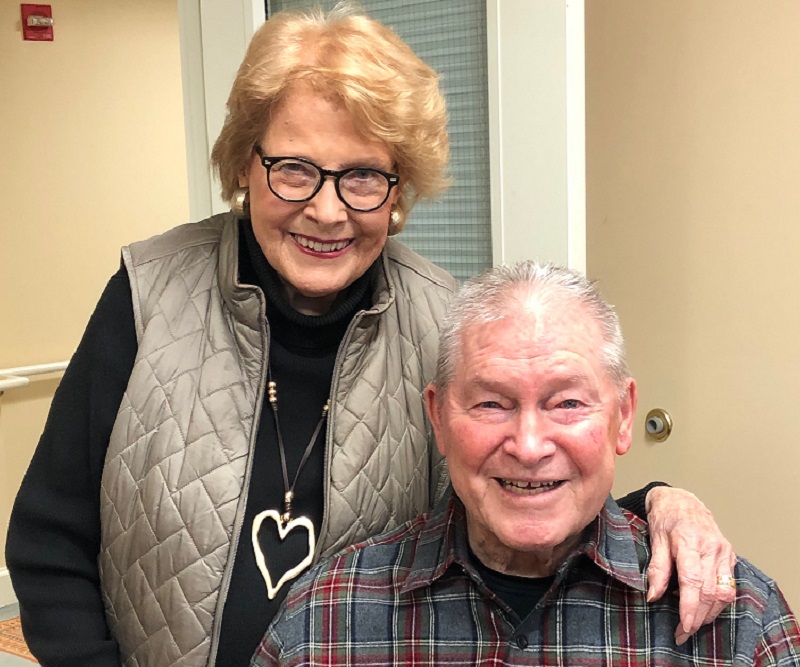 Mal Can Hear Now!
Mal can hear now – what a life changer!  Mal was tired of not hearing with his unreliable Costco hearing aids. He decided to get new ones that were specifically fit to his hearing loss by our Audiologist, Dr. Anita Carroll.
Mal's hearing loss had taken a huge toll on him. As a very social person he was unable to communicate:
He couldn't engage with his family and those he had pastored for a lifetime.
He stopped going out to dinner because he couldn't hear anymore.
His wife missed their close conversations together.
His hearing restricted participation in all areas of life.
With his new hearing aids, his wife saw so many changes in just a few days:
"Mal can hear! Last night with our family pizza gathering, we were all astonished with the new Mal! We could talk in our normal voices and he could join into a casual conversation!
This morning he and I could hear each other with no raised voices or repetition of sentences! I just had to cry at the blessing of his restored hearing! He keeps saying "What was that?" when he hears the washing machine or dishwasher!
I see his eyes brighten when he puts on his hearing aids and can hear!
I told our family about the gentle way you cared about helping us and the professional expertise you gave to fit his exact need.  The hearing devices are perfect!
You have been a God-send to our family, Anita.  We thank Him, we thank our loving donor and we Thank You!"
His new hearing aids changed Mal AND his family's life:
He joins in the laughter among family and friends.
His wife is elated she can talk to him again.
He is delighted to chat again with friends AND in a very noisy dining room!
The old Mal is back – confident, social and engaging with others.  That's what hearing well will do – bring you back to the person you are!
We are trained to keep your hearing healthy and well! Follow our plan and you'll be on the road to hearing wellness for 2020 and beyond! #HearWellFor Life
Hearing wellness has a ripple effect on your life and relationships! Make hearing a priority for 2020 and you will see improved relationships.
Dr. Anita Carroll is a licensed Audiologist and owner of Hearing Solutions in the Triangle, PLLC with over 25 years of experience. Need some hearing aid tips – she can be contacted here.  If you're looking to test hearing or improve listening skills visit our online scheduling here. 
Take a moment and download Dr. Anita's 30 Day Hearing Report that will give you quick, practical ways to improve your listening and hearing skills.