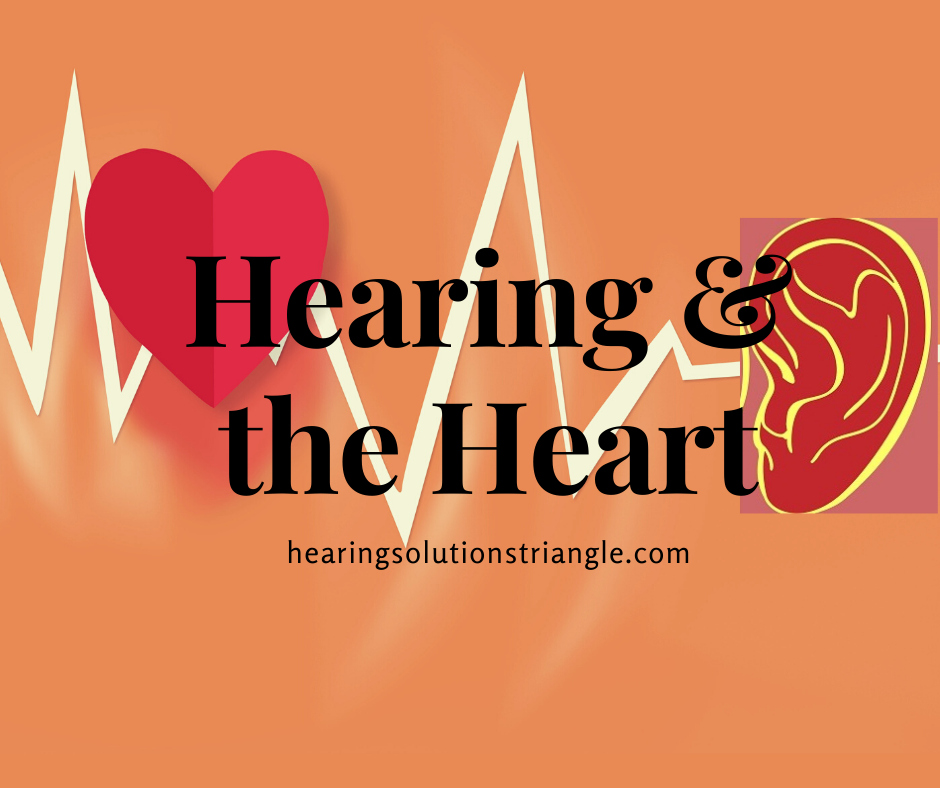 Hearing and the Heart
Hearing and the heart are connected.  A healthy heart maintains and preserves healthy hearing!
How is hearing and the heart connected?
Hearing loss occurs more often in those with heart disease
Heart disease causes hardening of the arteries – affecting blood flow throughout your body
Restricted blood flow to the cochlea permanently damages inner ear structures and hearing
Insufficient oxygen to the inner ear results in difficulty understanding and processing what you hear
A heart-healthy lifestyle helps protect your hearing:
Nutrition:  Nutrients pack a punch when it comes to our hearing and heart. Vitamin A and C along with a diet rich in Magnesium has been shown to prevent damage to those delicate hair cells we need to hear properly.  Read more about foods for ears.
Exercise:  Exercising for 20-30 minutes /each day helps increase blood flow, reduces blood pressure and contributes to good heart and hearing function!
Stress reduction:  It's easy for us to get caught up in the daily emotions of our lives. Get plenty of sleep, drink less caffeine and consider the positive side of things to lower stress and keep your heart and hearing healthy.
Regular Checkups Make a Difference!
Remember to keep an eye on your blood pressure and catch hearing issues early-on. 

Schedule a hearing check

for your health!
If you or someone you know are concerned about your hearing, feel free to contact us or take our hearing quiz.
Hearing wellness has a ripple effect on your quality of  life! Make your hearing and heart health a priority for 2021.
Dr. Anita Carroll is a licensed Audiologist and owner of Hearing Solutions in the Triangle, PLLC with over 25 years of experience. Need some wellness tips – she can be contacted here.  If you're looking to test hearing or improve listening skills visit our online scheduling here.