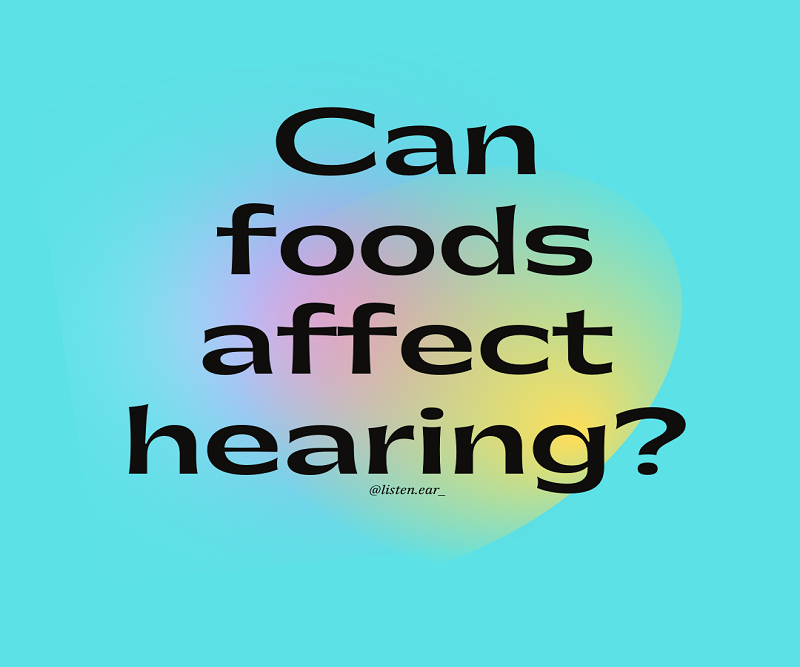 CAN FOODS AFFECT HEARING?
Foods can affect hearing in a positive or negative way. Let's get to know about the "good-hearing" foods!  Nutrition is one of the pillars of healthy hearing that helps us to preserve & keep hearing strong!
Specific food nutrients are beneficial to ear health along with the ear-to-brain connection.  Foods that contain key vitamins and minerals are critical for us to hear well over our lifetime.
Both the ear and the brain need to be healthy for a good hearing system to function well.  Knowledge is power & this information is useful for everyone – no matter their age.
Learn about the foods to eat for good hearing! Check back with us to learn which nutrients & foods will help us hear well for a lifetime!
We are trained to keep your hearing healthy! Follow our plan and you'll be on the road to hearing wellness for 2022 and beyond!
Hearing wellness has a ripple effect on your life and relationships! Learn about your hearing in 2022 and you will see changed relationships and less stress.
Dr. Anita Carroll is a licensed Audiologist and owner of Hearing Solutions in the Triangle, PLLC with over 25 years of experience. Need some wellness tips – she can be contacted here.  If you're looking to test hearing or improve listening skills visit our online scheduling here.  Follow Anita on Instagram @ listen.ear_.