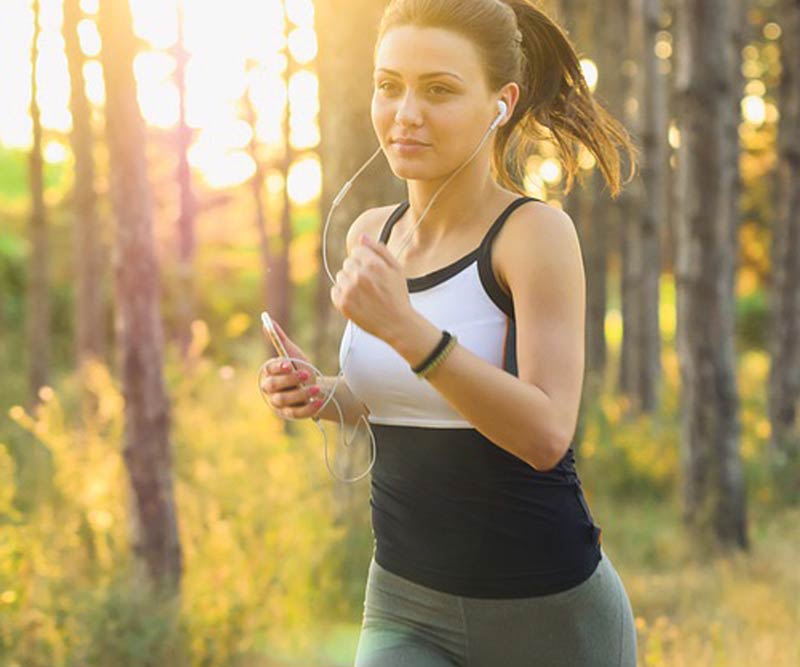 Be ear-responsible with your workouts and goals for 2018. Everyone hits the gym or trail to reach their new goals for a healthy body. But this can be costly to our ears . . .
Are we ignoring our ears for a "healthy" body?   Whether in a fitness class or working out alone – we are saturated with loud music.  Be mindful about the risks we take with our ears in our attempt to be healthy.
Keeping Workouts Ear Healthy:
1.  Monitor your music during workouts:  Rule of thumb is to set volume at 60% for no more than 60 minutes/day.  Invest in a good pair of noise-cancelling earphones so you aren't tempted to raise the volume because of surrounding distractions.
2.  Fitness classes: Distance yourself from the speaker(s) during workouts.  Attach a pair of earplugs to your gym bag and use them in class.  Ask the instructor to turn the music down.
3.  Don't strain too hard or hold your breath during intense workouts to prevent tiny membrane tears or restricted blood flow. Breath properly during exercise and weight lifting. Don't use excessive weights during workouts.
4.  Check any changes:  If you notice ANY changes in your hearing after your workout, such as ringing in your ears or decreased ability to hear – get it checked!  It may cost you your future hearing!
Dr. Anita Carroll is a licensed Audiologist and owner of Hearing Solutions in the Triangle, PLLC with over 25 years of experience. Need some hearing aid tips – she can be contacted here.  If you're looking to test hearing or improve listening skills visit our online scheduling here.